While scenario planning is all about the external environment, strategy is all about what an organization decides to do. S2S helps organizations conduct strategic assessments to develop strategies that deliver performance.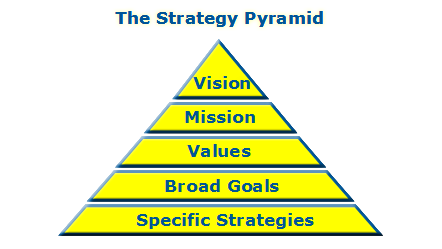 S2S defines strategy as how an organization achieves its vision and mission, by implementing specific strategies that meet broad goals, while remaining consistent with its values. While definitions may vary across organizations, and can be tailored as needed, a consistent strategy framework is critical to building organizational alignment, commitment & performance.
A brief conversation about the status of your strategy work and the key strategic issues affecting your organization will help determine how we can best meet your needs. For more information, please contact us.
Click on the Strategy Brochure to learn more.
---